Caravaggio Private Walking Tour inc Tickets: Life and Work of A Genius
Instant Confirmation
Private Tour
3 hr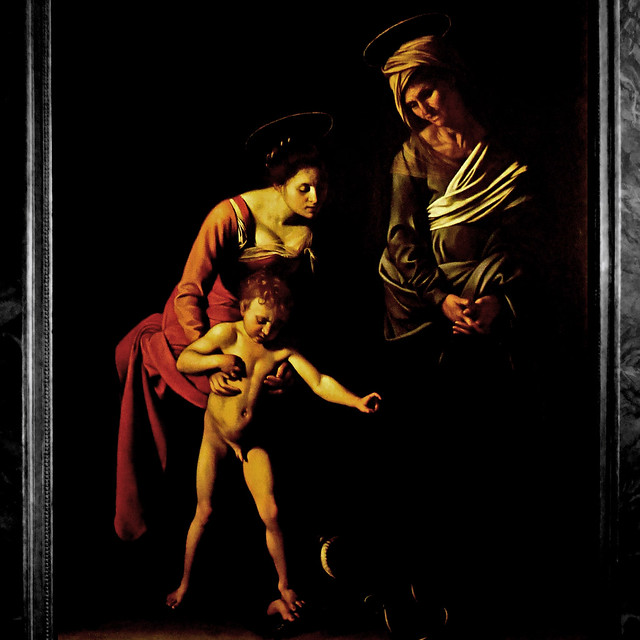 Admire the artist Caravaggio in Rome, relishing his dramatic contrasts of light and dark – both in art and personal life.
Itinerary Details
Go on an outstanding tour of Caravaggio's finest works in Rome, and delve into his troubled but brilliant soul.
Explore the stunning Contarelli Chapel, next to Caravaggio's residence in the city.
Admire some of the artist's most famous work at the San Luigi dei Francesi and Cerasi Chapel.
See famous Caravaggio's work that was inspired by St Peter and St Paul. 
Few people's lives have involved the same blend of mystery, murder and genius as the the master Caravaggio. On this tour you will see his best work, learn about the interesting stories of his life and be transported back to Rome at the time. First, you will see the stories of St. Matthew come to life in the Contarelli Chapel in San Luigi dei Francesi. You will appreciate Caravaggio's stunning style and get to compare his work to that of his mentor at the time.


The tour continues at your own pace through Campo Marzio, the neighbourhood where Caravaggio killed a man in 1606; your tour guide will tell the full story of this dramatic episode of his life. You will also be taken through the Piazza de Popolo, the elegant square that is home to the Saint Mara del Popolo – where you will find Caravaggio's Vocation of Saint Paul; and the Crucifixion of Saint Peter in the Cerasi Chapel.
Tour duration
3 hours
Type of tour
Walking tour – no transport costs are included. Your guide will help you get around on the day.
Tickets included
Entrance to the Contarelli, San Luigi dei Francesi, and Cerasi Chapels.
Other inclusions
Gratuities optional
Customisable - simply ask us
Suitable for
Arty Farty, Culture Vulture, Family, Friends
Attractions along this route:
Spanish Steps
Once you climb Europe's longest outdoor stairs, enjoy a beautiful vista of Rome with St Peter's Basilica in the distance.
Piazza Navona
A lovely square on the former site of the Stadium of Domitian, boasting wonderful Baroque fountains.
Piazza del Popolo
The Piazza del Popolo is one of Rome's most beautiful squares, with an important and long-standing history.
Caravaggio
An artist who heavily influenced Baroque painting whose pieces are found all around Rome.